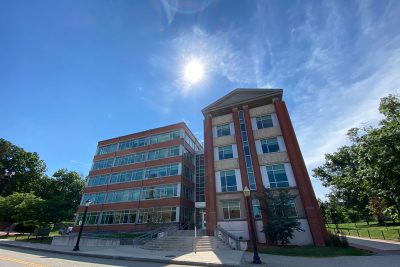 TCPCG Overview
The Teacher Certification Program for College Graduates is a part of the Neag School of Education. Programs operate out of three regional campuses: Avery Point, Downtown Hartford, and Waterbury.
Candidates in the program earn Connecticut Teacher Certification and an MA in Curriculum and Instruction or Educational Psychology (Special Education students)
TCPCG is an 11-month accelerated program
TCPCG is a full-time program; no part-time options are available
New cohorts begin every summer at all three campuses
The program involves 4 consecutive semesters of coursework: Summer Session I, Summer Session II, Fall Semester, & Spring Semester
Certification Areas
Agricultural Education
English Education
Social Studies Education
Special Education
World Languages Education (World Languages include American Sign Language, French, German, Italian, Latin, Mandarin Chinese, and Spanish)
Campuses
Access Our Virtual Information Session
Learn more about the Teacher Certification for Program College Graduates (TCPCG) at UConn's Neag School of Education:
Gain access to our Fall 2020 virtual information session.
Applications are due Dec. 15.
Hear From TCPCG Grad Alanna Cooney
"TCPCG prepared me to be a teacher by showing me what kind of teacher I am. There's no cookie cutter mold they're trying to get out of us. It's pulling out the best parts of you that make you the greatest teacher." — Alanna Cooney, '17 (CLAS), '18 MA, TCPCG alumna
Watch her video: