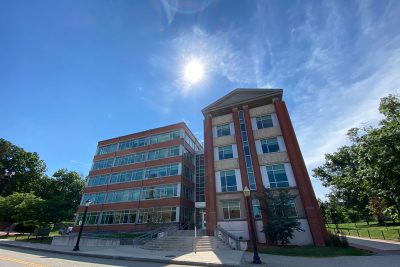 Become a Teacher in One Year
The Teacher Certification Program for College Graduates (TCPCG) is a part of the Neag School of Education. Programs operate out of three regional campuses: Avery Point, Downtown Hartford, and Waterbury.
Why TCPCG?
Earn Connecticut Teacher Certification and an MA in Curriculum and Instruction or Educational Psychology (Special Education students)
Begin the program in summertime at your choice of any of our three TCPCG campus locations
Complete the program in 11 months, through 4 consecutive semesters of coursework: Summer Session I, Summer Session II, Fall Semester, and Spring Semester
Note that TCPCG is a full-time program; no part-time options are available.
Access Our Virtual or In-Person TCPCG Information Sessions
Or, RSVP online to attend one of our upcoming live virtual information sessions, taking place 5-6 p.m. ET on Wednesday, Dec. 8, 2021, or from 6-7 p.m. ET on Monday, Jan. 31, 2022.
Applications are due Dec. 1.
Check Out TCPCG Grad Michael Fenn's Story
"What gets me most excited about teaching is seeing the light bulbs go off in kids' heads."

— Michael Fenn '20 (CLAS), '21 MA, TCPCG alumnus
Hear from TCPCG Director Niralee Patel-Lye